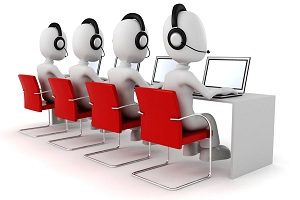 While the advent of do-it-yourself (DIY) security technology has given rise to more hybrid and self-monitoring options for alarm system owners in recent years, a new report from IHS Markit forecasts that the professional alarm-monitoring will thrive over the next five years as connected systems begin to supersede traditional alarm-monitoring systems. However, while it is predicted that traditional alarm monitoring in the Americas will continue to expand in 2018, the market research firm said that will start to decline in 2019 as more systems are converted into web-connected offerings.
According to Blake Kozak, Principal Analyst for Smart Home and Security Technologies at IHS Markit, security providers will continue to comprise more than 80 percent of monitored systems through 2022; however, multiple-system operators (MSOs), such as cable and telcos, and DIY installations will begin to erode the market share of traditional alarm dealers shortly thereafter. Kozak said that this erosion is especially evident with MSOs in North America, which are expected to launch private systems outside of the Icontrol Networks platform (recently acquired by Comcast) over the next couple of years.
"The evolution of the alarm-monitoring market, from professionally monitored systems to connected systems, is partially driven by MSOs. Collectively, MSOs and professionally monitored DIY systems — such as Frontpoint and LiveWatch (now being rebranded and folded into Brinks Home) — will account for 20 percent of professional alarm monitoring in 2022," wrote Kozak in a research note. "In fact, MSOs in North America will be equal to half the total residential monitoring market in the Europe, Middle East and Africa (EMEA) region in 2022. The cable companies will accomplish this market growth through deep integrations with their existing platforms. Although combining television, internet, telephone and security is a natural transition for MSOs, some companies have struggled to gain share, but Comcast has been the exception, controlling 78 percent of MSO monitored accounts in the United States in 2017."
And because the systems provided by DIY vendors and MSOs are mostly connected, Kozak said that security providers must continue to innovate and educate their dealer base to convert existing accounts and demonstrate value for potential new customers. As such, he said that moving customers from a connected system with interactive security functions to a whole home automation solution will be their biggest obstacle to overcome in the years ahead.
Other highlights from the "World Market for Remote Monitoring Services," report includes:
• The residential alarm monitoring market in the Americas region reached $12.5 billion in 2017; it is forecast to grow to $13.7 billion in 2018.
• Multiple-system operators (MSOs) comprised about 6 percent of professional monitored-security accounts in 2017, but they will account for nearly 14 percent of the market in 2022.
• Home automation systems made up 32 percent of all connected systems in 2017. As consumer education grows, and as value-added services become ubiquitous, it is likely the number of professionally monitored home automation systems will surpass the number of interactive systems by 2026.
• With 27 percent of home automation accounts in the Americas region, Vivint is leading the trend toward home automation for professional systems.