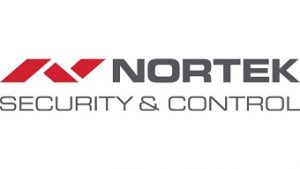 In a move that looks to strengthen its integrated security product portfolio to its customer base and advance its innovative offerings on the smart home market, Nortek Security & Control LLC (NSC) and Core Brands LLC (Core Brands) has announced a strategic merger that combines the two industry leaders' innovation and resources with a suite of connected solutions and business programs that create meaningful opportunities for dealers and distributors.
The combined company, now operating as NSC, is headed by President Mike O'Neal and remains dedicated to developing and manufacturing the control, security, access, entertainment, and personal digital health solutions that make the connected home and business a practical reality for more homeowners and business operators than ever before. Anchored by the 2GIG® security and ELAN® control platforms, the new NSC is able to offer partners an expanded range of increasingly integrated solutions to meet the needs of their customers.
Both Core Brands and Nortek Security & Control (then known as Linear) were part of Nortek, which sold in 2016 to Melrose. In Core Brands' case, the company began as the 2012 merger of four separate Nortek companies, mostly working in the custom installation market. It later added the Gefen AV distribution brand, which works mainly in the commercial market. Linear was focused on the access and security markets; with the 2GIG acquisition, the group grew rapidly in the security space and with the Numera acquisition, it also entered the personal health technology sector. O'Neal stressed that with the organization now under Melrose, the time was right for the merger. Core Brands President Joe Roberts now assumes responsibility for driving product vision across the new NSC company as Executive Vice President of Marketing & Innovation.