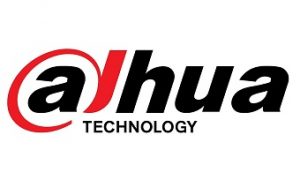 Dahua Technology has just released its 2017 annual report, which shows substantial growth in the past year as well as a promising outlook. According to this report, Dahua's revenues reached RMB 18.84 billion in 2017, indicating a year-on-year growth of 41.38%. Meanwhile, the net profit attributable to shareholders of the company amounted to RMB 2.37 billion, indicating a year-on-year growth of 30.33%.
Dahua reports that the continuous strong growth results from core competencies:
First, Dahua continues with its high investment into core technologies and strong innovative capability. In 2017, Dahua invested RMB 1.789 billion (accounting for a YOY increase of 25.55% and 9.49% of this year's total revenue) in R&D, which allowed the company to keep the leading position in core new technologies such as AI, big data, cloud computing and chipsets. Dahua's strong innovative capability to develop and commercialise these cutting edge technologies, while leading and reshaping the industry, also creates new opportunities for growth of the company with various new applications and solutions.
Secondly, there are comprehensive solutions based on the company's deep insight into customer needs. Driven by these needs, Dahua has transformed itself into a provider of comprehensive solutions now widely applied in smart cities, public transportation, intelligent buildings, finance, energy, manufacturing, education, communication, etc., as well as SMB owners and individual consumers. Compared to selling products alone, providing solutions brings higher gross margin and higher loyalty to the company, which in turn gains deeper insight from big data and develop accordingly new service modes supported by advanced technologies.
Third, the growth of the global sales system and burgeoning overseas markets: in 2017 overseas revenues reached RMB 6,807,205,320.54 (accounting for 36.12% of the total revenue and an increase of 34.64% year-on-year). By the end of 2017, Dahua products and solutions have been serving customers in more than 180 countries and territories and Dahua has set up 42 subsidiaries and representative offices. Nearly 2,000 employees now work overseas for Dahua's technical and sales teams, directly meeting the needs of high and middle end local markets. With international sales and management teams maturing and localised sales and service centres being established, Dahua expects to gain a larger share of overseas markets.
Finally, due to an efficient cross culture management system based on what the company calls a "fighter spirit", on the path to globalisation, Dahua has developed an efficient cross culture management system which aims to fully respect different customs and practices of different countries and peoples and has formed competent localised teams on the basis of mutual respect