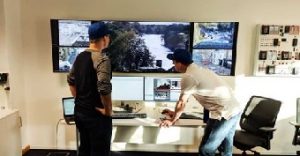 Avigilon, a Motorola Solutions company, recently announced the opening of its new demonstration and training facility in Windsor, Berkshire to support end users and integrators.
The new facility will provide world class resources and hands-on support for those in the region, including live demos of Avigilon's latest products, solutions and technologies and the benefits they offer to installers and end-users. Additionally, from this UK-based facility, participants will have access to other demo sites across Avigilon's global network.
Continual training is a key focus for Avigilon which is proud to provide its UK-based partners with a new, state-of-the-art training facility where they can receive the tools and interactive support they need to ensure their success.