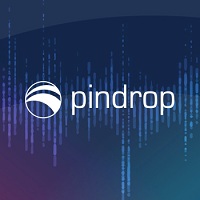 Allegion Ventures – a $50 million corporate venture fund of Allegion Plc – recently invested in Pindrop, a leader in voice security and authentication. Allegion Ventures was launched in March 2018 to accelerate the growth of innovative technologies and products by investing in early-stage companies that are going beyond traditional approaches to make security and access smarter, stronger, faster and less intrusive. Allegion Ventures President Rob Martens believes Pindrop is a solid match for the fund's investment thesis, which includes acting as a strategic investor to help portfolio companies reach their full potential.
"Pindrop is a pioneer in voice security and authentication – and their proprietary technology bridges a gap that our team sees between physical and digital security," Martens said. "Allegion, as a global security leader, will partner with Pindrop to add valuable industry and IoT expertise. Having Allegion Ventures as an investor strengthens the technology's ability to meet customer needs and accelerates its adoption in new markets. We look forward to working with Vijay and his team as a strategic investor."
Pindrop's patented voice biometrics security technology is used by businesses around the world to detect and reduce fraud by verifying identities. Recent studies show that a growing number of consumers are also using voice technologies in their everyday lives, such as voice assistants and smart speakers. In fact, a 2018 Emarketer survey found that smart speaker users in the U.S. are expected to number more than 61 million this year.
With this investment in Pindrop, Allegion Ventures is expanding on Allegion's track record of investing in companies that are poised for growth, like Conneqtech, Nuki and Yonomi