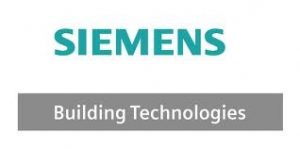 Siemens Building Technologies Division is setting a further milestone in smart building solutions by acquiring Building Robotics Inc., a market leader in the fast growing digital workplace experience app domain.
Building Robotics, Inc.achieved its leadership position by developing a simple-to use app that enables people to take control of their environment. The start-up is best known by the name of its core product, Comfy. Headquartered in Oakland, California, Building Robotics Inc. will be a wholly-owned subsidiary of Siemens Industry Inc. and continue to operate as a vendor-agnostic platform provider. The two cofounders CEO Andrew Krioukov and CTO Stephen Dawson-Haggerty will remain in their current position in the management team of Building Robotics Inc.
"This move further strengthens our leadership position in smart buildings," said Matthias Rebellius, CEO of Siemens Building Technologies. "With the Comfy app we will bring a consumer-like experience to commercial buildings that simplifies the interaction with buildings to increase employee productivity and engagement." Through the Comfy app, Siemens Building Technologies will connect people, places and systems to create amazing workplace experiences – putting people in the centre of a building. Comfy directly integrates with existing building automation, IT networks and IoT systems to provide on-demand control and smart automation, all within a single intuitive app. At a time when smart technology is becoming a must have in the office, employees can use the app to make immediate changes in temperature and lighting, book rooms and desks, and provide feedback on their space.
"Comfy has successfully redefined the way people interact with their workplaces," said Andrew Krioukov, CEO and co-founder of Building Robotics Inc. "By joining Siemens, the global leader in total building solutions, we open up greater opportunities to accelerate the development of new functionalities, grow the open protocol ecosystem, and reach more people around the world."