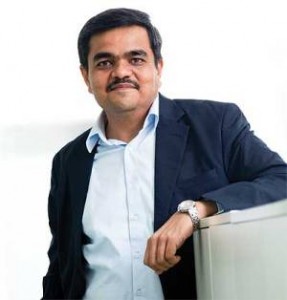 Hikvision, the world's largest supplier of CCTV Surveillance Cameras and Video Equipment has announced the launch of its brand new website www.hikvisionindia.co.in. The site is intended to inform, educate, interact and communicate with the customers in India.  The aim is to reach Hikvision's state –of- the -art products and solutions in various verticals to a large audience in this country. The site has been developed after intensive research and numerous interactions with existing and prospective customers across the country.
Speaking on the occasion of the launch, Mr. Ashish Dhakan, MD & CEO, Prama Hikvision (India) Pvt. Ltd told media persons, "Our new website is designed exclusively to meet the growing needs of our customers in India. They will now be able to access our security products and solutions and purchase them online. They can also visit various sections in the site to acquaint themselves with the latest developments in Hikvision."
The new web site's striking design, fresh and elegant look, feature rich content, improved search functionality, and optimization for mobile based applications allow customers to better interact with Hikvision online. The website displays vital information in bold colors and winsome graphics. Hikvision also imparts free training online. Those interested can register and attend the training session online.
All details pertaining to its products and solutions have been given in this impressive website. The ongoing free online training program and the registration for the same are shown for the convenience of the aspiring participants. The content rich Technical Library has much valuable technical information regarding products and services. Plus a customer can customize his/her own solution by following the guidelines mentioned in 'Customize Your Own Solution'. For tracking the query a customer can know the status or the response to his/her query in 'Easy Tracking Query Status'.
The new website empowers customers to place orders, review their transaction status, track shipments, resolve issues and get trained online free on vital topics on security. All Hikvision security products and solutions are available for purchase from the site to consumers in India and globally wherever Hikvision holds rights. The capability to engage customers directly will enable the company to better understand its customers who can customize its products according to their needs.