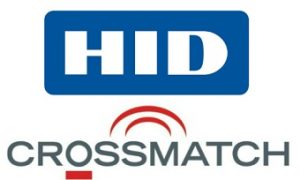 HID Global has acquired Crossmatch, a leader in biometric identity management and secure authentication solutions, from private equity firm Francisco Partners. Crossmatch's portfolio of products includes biometric identity management hardware and software that is said to complement HID's portfolio of trusted identity products and services. With the acquisition, HID Global is one of the world's major providers of fingerprint biometric technologies, according to a press release.
"Our acquisition of Crossmatch strengthens HID Global's ability to offer innovative biometric identity solutions to hundreds of millions of users worldwide," states Stefan Widing, president and CEO of HID Global. "Adding Crossmatch to our company will extend HID's market leadership in the trusted identity space and allow us to fulfill the promise of biometrics in critical identity applications."
Founded in 1996 and based in Palm Beach Gardens, Fla., Crossmatch employs more than 270 professionals across a global network of development hubs and strategic sales offices. With the acquisition, HID Global gains industry-leading biometric identity management solutions for civil government, defense and commercial applications, as well as a secure multi-factor authentication software solution.
The company's public-sector biometrics business enhances HID's reach into immigration and border control, law enforcement, and military and defense markets with products and solutions that include criminal booking, rapid mobile identification, background checks, security clearance processing, military base access, counter-terrorism and mobile intelligence gathering, visa processing and citizen services.
The Crossmatch commercial biometrics business extends HID's portfolio to include a broad array of single finger readers, modules, sensors and software developer kits (SDKs) for multiple vertical markets including retail, financial, healthcare and OEM markets. The Crossmatch business supports a large volume of integrated partner is also a leading provider of single fingerprint sensors to point-of-sale (POS) terminal manufacturers and is integrated with the major POS software applications. HID also gains a unique secure authentication solution, DigitalPersona, that goes beyond the traditional multifactor approach to cybersecurity, according to the announcement. DigitalPersona adds an array of risk-based factors, including behavioral biometrics, for secure, frictionless access to Windows and Cloud, web, mobile and traditional applications.