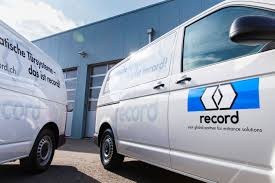 Assa Abloy has, as a 39 percent shareholder in the Swiss company Agta Record Ag, signed an agreement with the shareholders of Agta Finance to indirectly acquire their 54 percent shareholding in Agta Record. The purchase price for the Acquisition amounts to approximately EUR 502 million equivalent to a purchase price per Agta Record share of EUR 70.
Assa Abloy intends to implement, in accordance with the provisions of the Swiss Merger Act, a procedure equivalent in its results to a squeeze-out via a merger governed by Swiss law, on the remaining outstanding shares of the company. The contemplated Swiss merger will be subject to the approval of at least 90% of all voting rights of the shareholders meeting of Agta Record as the absorbed company. Under this procedure, Agta Record would be absorbed by a wholly-owned Swiss subsidiary of Assa Abloy.
Agta Record is a well-established manufacturer and service organisation dedicated to automatic pedestrian entrance systems. The company is headquartered in Fehraltorf, Switzerland and has 2,600 employees. For 2018 agta record´s sales amounted to EUR 374.4 million. The Company's extensive expertise covers the design, production, marketing, installation and maintenance of a large range of automatic doors.
"Agta Record will complement both our product offering as well as geographic coverage. Agta Record has with "record" a well-known brand, a strong culture, high quality products and a very strong workforce and management. Our intention is to keep the "record" brand and keep Agta Record as a separate business area, in parallel to our pedestrian door activity, with headquarters in Fehraltorf, Switzerland," says Mogens Jensen, Executive Vice President of Assa Abloy and Head of Division Entrance Systems.