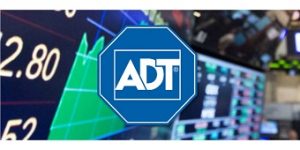 ADT, backed by private equity firm Apollo Global Management, has filed for a U.S. initial public offering (IPO) valuing the company at up to $15 billion. The home security provider filed with an initial offering size of $100 million with Renaissance Capital on Dec. 21. The deal size is considered a placeholder — an amount typically used to calculate fees — for an IPO that could raise $1.5 billion.
ADT intends to use the proceeds to pay down debt and to redeem preferred securities issued by Koch Industries in May 2016, according to Bloomberg. Three months prior to that date, the private equity firm agreed to take ADT private for about $6.9 billion, or $12.3 billion including debt. Apollo acquired ADT in May 2016 through its existing portfolio company Protection One.
ADT is estimated have about 7.2 million residential and business customers in the U.S. and Canada, according to the filing. More than 90% of its proceeds comes from recurring monthly revenue (RMR) payments from customers with whom it has contracts.
The company, based here, saw a net loss of $296 million on total revenue of $3.2 billion in the first nine months of this year. In 2016, it posted a net loss of $537 million on total revenue of $2.9 billion.
Morgan Stanley and Goldman Sachs Group Inc. are leading the IPO. One analyst believes the IPO will be positioned as an Internet of Things (IoT) play in the market, which will make it attractive to investors. Interestingly, that same analyst speculates that ADT could suffer under the new Trump tax plan, which limits a company's interest deductions to 30 percent of EBITDA. Last year, ADT's interest on debut amounted to about 35 percent of net earnings